Mindfulness
Coaching

What is mindfulness?
Mindfulness practice involves learning to be aware of and pay attention to what is happening, as it is happening, in the moment with acceptance.
This includes awareness of bodily sensations and our experiences of seeing, hearing, tasting, smelling, moving, thinking and feeling. Contrary to popular belief you do not have to be able to stop thinking in order to learn to meditate! We just need to be aware of whatever our experience of ourself is.
By becoming more aware of ourselves, we begin to notice knee-jerk reactions to situations and challenges which cause us unnecessary suffering.
With practice, our minds can begin to relax and become open to choosing new, more beneficial ways of responding. With more practice we begin to appreciate ourselves and the world around us with more awareness, clarity, wisdom, love, joy and compassion. We make friends with ourselves and our experience.
The origins of mindfulness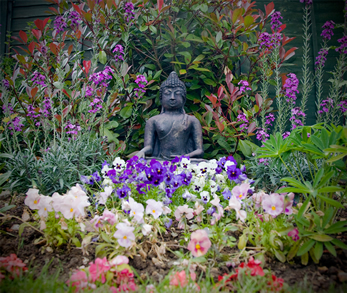 While Mindfulness can be learned in a non religious way, it can be useful to understand the background to mindfulness.
Mindfulness meditation is an awareness practice originating 2500 years ago in Buddhist meditation practices and other spiritual traditions worldwide.
For Buddhists, meditation and mindfulness is a spiritual practice which can lead to enlightenment, or the full realisation of who we are in our essence.
Buddhist meditation practices currently being researched include Calm Abiding and Insight, both of which entail practising Mindfulness. Calm Abiding involves learning to relax, settle and focus the mind, resulting in feeling calmer, more at peace with a greater feeling of well being. With this greater focus one then has the stability and clarity to begin Insight Meditation – investigating the nature of mind itself in an experiential way.
The Benefits of Mindfulness
For centuries meditators, doctors and healers in eastern traditions have found that mindfulness and meditation improve health and well-being.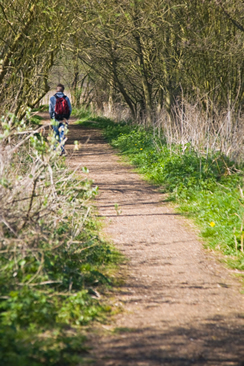 Recent scientific research has documented how regular meditation and mindfulness helps many health problems, including heart disease, high cholesterol, high blood pressure, insomnia, chronic pain, cancer, immune problems, stress and depression. Recently the NHS had taken Mindfulness on board.
Mindfulness Coaching
and Mindfulness Based Creativity Coaching
Mindful Life Coaching and Mindfulness Based Creativity Coaching aim to help you become more aware so that you are better placed to make choices that really help you integrate who you are with what you do.
As an awareness tool, Mindfulness is an ideal partner to Life Coaching and Creativity Coaching in helping you to understand yourself better and enjoying life more.
Mindfulness learned from an experienced teacher or coach can really complement and deepen your coaching experience. As there are a lot of misunderstandings about what mindfulness and meditation really are, it is important to learn mindfulness or meditation from someone who is experienced with an established long term training and practice.
I have been training in Buddhist meditation for 18 years, am a qualified teacher and Life Coach, have been on an 8 week Mindfulness Based Cognitive Therapy Course with the University of Bangor and was a Buddhist nun for seven years.
The meditation and mindfulness I teach and coach with is entirely secular and can be practised by people of any faith or none.
Phone 01379 897393 for a free 20 minute consultation when you can ask any questions and explore whether coaching would be beneficial for you.

© Zangmo Alexander 2015 |