About Zangmo Alexander - Visual Artist, Art Teacher,
Mindfulness Based Creativity Coach, Personal Life Coach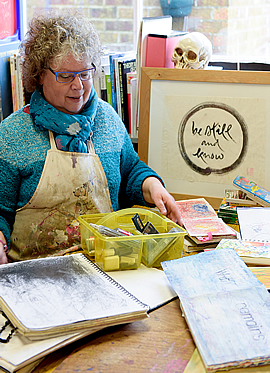 I believe in working fluidly and intuitively from my own life experience. In my own case this has been a gradual realisation that creativity (for me, art is my main creative practice) with mindfulness can be a path of self discovery, of uncovering our deepest authenticity, our essence beyond mere ego. This essence is naturally and effortlessly loving, compassionate, aware, creative, spacious and wise. Once started, it is an organic process continually evolving. From this essence we can continue to express ourselves creatively, benefitting ourselves and others.
We make things so complicated. It is a return to simplicity.

The academic bit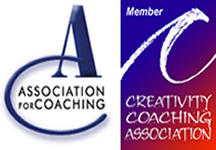 I hold a Masters Degree in Fine Art from Norwich University College of Arts (with Distinction), a Post Graduate Certificate in Education from Homerton College, University of Cambridge. a Diploma in Coaching (with Distinction), and am a member of both the Association for Coaching (MAC) and the Creativity Coaching Association.
Teacher Training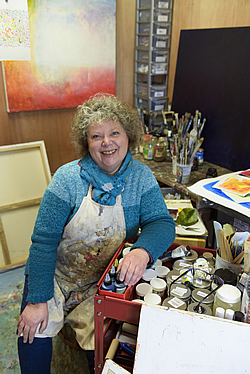 A fully qualified Art, Design and Photography teacher, I have over 28 years' experience helping individuals free and develop their creativity and use creativity for personal development, self discovery and healing in education, mental health, the community and private settings.
Meditation Background
I have been training in meditation with Tibetan Buddhist spiritual masters since 1993 and was a Buddhist nun for seven years.
I completed a Mindfulness Based Cognitive Therapy Course with the University of Bangor.
Art Practice
As a practising visual artist I use drawing, painting, mixed media, print, photography and video to make work exploring the mind and my inner journey through life.
I also have a wide range of life experiences which comes in useful as a coach, including having run several businesses, been married, parenting, empty nesting and growing up in a dysfunctional family.
If you would like to know more about art workshops, one-to-one art and photography tuition, creative retreats and art breaks, please go to www.creativewayart.com
If you would like to see more of my art work, take a look at www.zangmoalexander.com
Phone 01379 897393 for a free 20 minute consultation when you can ask any questions and explore whether coaching would be beneficial for you.
© Zangmo Alexander 2015 |